MS Delta Ducks Complaints

Last Updated : 03/14/2016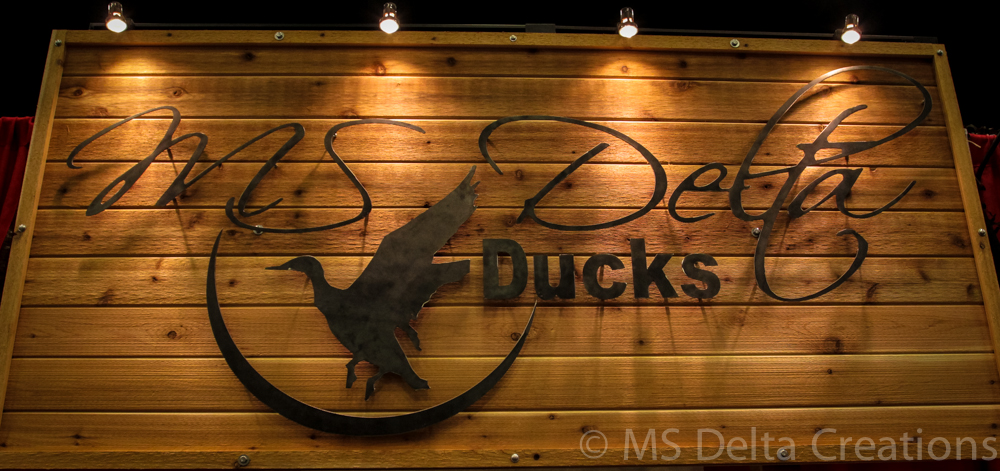 Q: What are some of the complaints that MS Delta Ducks receives about the Shared Duck Leases Season Hunt Program?
The shared leases program is designed with the goals of providing affordable duck hunting free from the hassles affiliated with public land and of providing hunters with a greater level of staff support than would be the case with a traditional duck lease. At $950.00 per hunter for the season, the cost is equivalent to a two to three day guided duck hunt. The program goals are its strength and weakness.

First, to keep the costs down blinds are built utilizing cost effective materials. Some hunters prefer more expensive pit blinds and sled blinds with spring loaded drop-down doors along with other high tech features. Pit blinds are too expensive to construct and maintain to be a part of the program. Additionally, many farmers and landowners are averse to having pit blinds buried in their fields. Farm machinery is highly mechanized and is most effective on long rows without obstructions thus utilizing the onboard GPS navigation systems. We have added additional sled blinds every season but still have a number of blinds built from t-posts and wire and then brushed with cover naturally occurring in the area where the blind is located. These blinds didn't have seats or floors in prior years so we recommended the use of marsh stools. For the 2015-16 season, back panels were welded for the t-post blinds. These panels have a partial roof which slides over the back t-posts replacing the existing back panels. Most, if not all, of the t-posts blinds now have seats as well as top covers. Additionally, the guys constructed four new sled blinds for the 2015 – 16 season, and we purchased three additional sled blinds and a floating blind at the end of the season for use in the program. Jacob and Brandon are working on a design for new front panels and floors for the 2016 – 17 season. Dog stands are being added to some of the locations. While keeping the program affordable and accessible we consistently endeavor to improve the quality of the blinds with each successive season.

Second, hunters always want more food management and ideally would prefer to hunt in an unharvested corn field. While we agree that hundreds of acres of food left standing in the field makes for dream hunting, these situations will only be found in exclusive, private clubs like Fighting Bayou, Six Shooter, Moses Stump, and York Woods. Our staff does provide food management in our hunting areas. Millet is planted in low-lying areas that aren't suited for crop production and many of our farmers agree to leave areas of unharvested crops in the low end of the fields. When permitted we overseed these areas with additional grain; however, chemical compatibility is a consideration. For example, millet is not "Round Up Ready" and will be killed by applications of this chemical in grain fields. All of our food management is designed to attract and hold wintering mallards - nothing better than bagging a limit of greenheads. However, all of our printed and verbal communications make it clear that over the course of the season a mixed bag of dabblers should be expected including gadwall, mallards, northern shovelers, pintail, teal, and wood ducks along with small numbers of canvasback, red heads, ring necks, scaup, and specks. Gadwall, mallards, northern shovelers, and teal comprise the species with the largest numbers in the bag. The migration of mallards is heavily dependent on the weather conditions north of us while northern shovelers, teal, and to some degree, gadwall, move into our area to winter as part of their routine migration patterns.

The other part of the program subjected to scrutiny by hunters is the hunting habits of our field staff. During the first season of the program we instructed seasonal staff to assist the hunters in locating their blind and then go to an area set aside for staff hunting only. This area was in no way superior to the holes in the program, but because the staff guides are skilled hunters by design, there was an appearance of a "honey hole" and after all, appearance is reality. We changed courses the next season and began to encourage our staff to offer to hunt with season groups as a quasi guide. This turned out to be an effective practice and strengthened the program as well as relationships with our hunters. Now the staff guides are hunting with a group almost everyday and are hunting the same holes that the groups are hunting. In other words, the guides have no choice in the hole to be hunted and hunt with groups in the holes that have already been assigned. The groups that utilize the staff on occasion and by request are statistically more successful over the season as is reflected by our harvest records. This results from the skill and knowledge of the staff guides and not from any preference in hole assignment. There is no extra charge to request that a staff member hunt with your group and requests are filled based on availability.

We always review any complaint lodged by a MS Delta Ducks hunter and take all of the input seriously. Despite our best efforts we can't make the hunting conditions perfect and do make mistakes which we strive to correct. We feel that if you spend time on our Website and Facebook page that our transparency will be evident. There is a vast amount of information available to analyze how the various programs might meet your needs. Additionally, with six fulltime and two part-time staff members we are almost always available to answer questions, provide information, conduct tours, and address concerns. Our mantra is that we "want your expectations to meet the program."

Give us a shot and come hunt the Delta!