Multiple options to fit your duck hunting needs!
From guided morning duck hunts
to all season hunting options.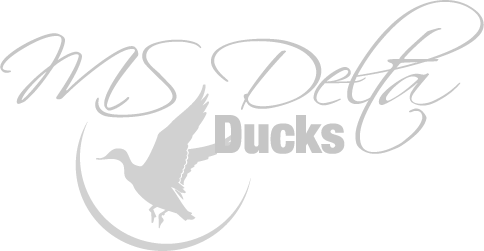 We have the right hunting options for you,
come Hunt the Delta with us!
Come hunt with us on one of our Shared Season Duck or Deer Lease programs. We also have exclusive options for you if that fits your needs. Give us a call at 662-455-6556 for more information.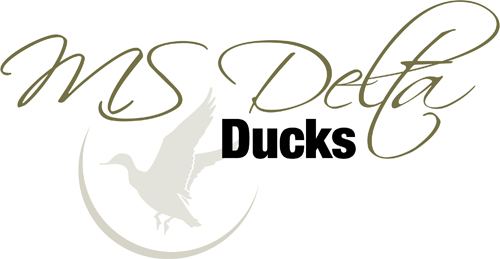 Duck Hunting Options
Mornings of duck hunting opportunities for the 2017-2018 season over flooded holes at multiple blind locations on thousands of acres of duck leases in Carroll, Leflore, Sunflower and Tallahatchie Counties, Mississippi. Operations based out of Greenwood, MS.

Each season 70+/- holes are designated to the season hunt program. Groups can hunt every morning of the season except for five days at Christmas when we close to rest and spend quality time with family. If your group plans to hunt, contact the outfitter staff phone reservation line by 5 p.m. the day prior to the hunt and staff will assign your group a hole and set a time and place to meet you to show the hole (unless you've hunted it previously and know the location). Your group is never mixed with another group for a hunt so the assigned hole belongs exclusively to your group for that morning's hunt. The program allows you the opportunity to hunt a variety of habitats over the course of the season including flooded fields, sloughs, and timber. There are 56 groups in the program and this will be the 8th year. We have arrangements with the Rodeway Inn and Holiday Inn Express for group rates for our hunters. Rodeway is dog friendly and the Holiday Inn is not. The Holiday Inn is $89.00 (plus tax) per night and the Rodeway Inn is $32.40 (including tax).

Book your hunting trip and walk with your duck hunting guide across a harvested grain field beneath a grey winter sky (with one of MS Delta Dogs water-drenched Labs at your side) on hunting property that is maintained to prime conservation standards. Enjoy a guided Mississippi duck hunting morning in the blind with a skilled guide whose Southern manners and the warm friendliness that resides beneath will put you at ease and who is eager to share duck hunting tips, migration information, and the most effective call techniques. You're a novice – no worries, by the end of your trip our guys will have you feeling like an expert on how to hunt ducks. Our duck hunting spots include some of the most popular and best duck hunting holes available located in waterfowl areas that we believe in. It'll make you glad that you've left the stresses of everyday life behind and feeling privileged to have been a part of the Delta-waterfowl experience. Come hunt with us!
MS Delta Ducks arranges with a number of landowners to make their duck leases in Mississippi available to hunt groups for the season. The company reaches an agreement with the landowner on the details of the hunting arrangement and then deals directly with the hunt groups. The particulars of the landowner agreements vary in their terms. Some duck hunting land consists of wetlands and brakes which rely on rainfall as a water source. Other duck hunting properties are harvested grain fields which can be flooded for the season from irrigation wells. Select landowners consent to leave areas of standing grain in the field while the food source for most agricultural fields consists of harvested waste grain. For details on specific Mississippi duck hunting land available for the 2016 - 2017 season, view the list below and its related links. If you are interested in an Exclusive Duck Leases Program property with MS Delta Ducks, please
contact us via our Contact Us page
or call our Director of Programs, Nathan Peden, or Director of Online Brands, Bookings & Marketing, Bobby Fisher, at 662-455-6556 (office).
Hunt the Delta
Come Hunt the Delta with us this season and experience the uniqueness that is the Mississippi Delta. From cold winter mornings calling in ducks to chasing old wiley whitetail bucks, come see what we have to offer and give yourself a chance to "Hunt the Delta"!