Mississippi Delta Farmland
From Farmland Management Services
to finding you the acreage you need.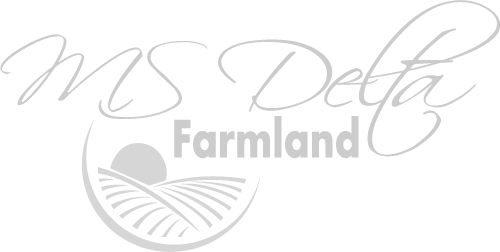 Farmland Services
Farmland management services provided by our company

Farmland FAQ
Frequently asked questions about Mississippi Delta farmland

Land for Sale
Properties for sale listed by MS Delta Farmland. Give us a call to let us know what you're looking for!
MS Delta Ducks, Deer and Farmland Properties, Inc., Mississippi Licensed Real Estate Company
Our company has specialized in farmland sales, investment and management for generations. Our Delta roots run deep. We have an extensive network among landowners, producers and ag lenders in the industry. If you are looking for investment capital, investing partners, a licensed real estate professional or a solid real estate investment opportunity in an agricultural or hunting property, take advantage of our contact link.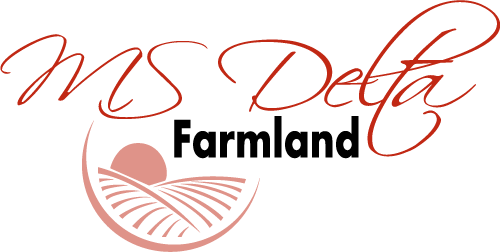 Mississippi Delta Farmland
Cristopher Wilson as a Mississippi Licensed Real Estate Broker manages a number of Mississippi Delta Farmland properties for agricultural and/or duck hunting operations along with his support staff constituting MS Delta Ducks, Deer and Farmland Properties. Cris and Director of Wildlife, Nathan Peden, contribute a wealth of knowledge and experience to the landowners represented. They secure reputable farm tenants on Mississippi Delta cropland for lease as well as hunting clubs for duck leases. If you have a property that needs managing for agricultural and/or wildlife purposes, contact Contact MS Delta Ducks, Deer & Farmland Properties, Inc., a MS Licensed Real Estate Company at (662) 455-6556.
When you are purchasing farmland in Mississippi, our company and affiliated agents are a great source of information and wisdom when evaluating the soil types, location, drainage, existing and proposed improvements, availability of reliable sources of irrigation water, and capacity for generating revenue and appreciating in value. The current officers and affiliated licensed professionals, along with their predecessors, have been analyzing and investing in Mississippi Delta farmland for over 100 years. Our knowledge and experience is the best available for evaluating farmland for sale in the Mississippi Delta.
For frequently asked questions about Mississippi Delta Farmland and the sale of properties, visit our FAQ page for detailed information about the questions we get on a regular basis.
In the current real estate market investors in farmland and recreational properties are more frequently hiring real estate brokers to represent them. This relationship is referred to as Buyer's Agency where the real estate agent owes to the buyer the fiduciary duties of loyalty, confidentiality, obedience, disclosure, full accounting and the duty to use skill, care and diligence (follow web site link to 'Working with a Real Estate Broker' for a detailed disclosure of agency). The investor discusses his investment criteria with the agent who in turn seeks to locate a property most closely meeting the buyer's guidelines. The buyer is the principal/client, and the broker is the agent who is compensated upon the purchase of a property. In some cases the compensation is paid by the buyer, but, more frequently, the seller of the property agrees to pay a commission from the sales price at closing. In today's farmland economy the business climate favors the seller. Most properties are not listed prior to sale and do not appear on web sites or in publications prior to being placed under contract. Instead, an agent who is heavily involved in the industry offers these properties to investors represented by the agent. Cris Wilson, Mississippi Licensed Real Estate Broker, welcomes the opportunity to discuss the options available to you as a represented buyer (either exclusively or on a transactional basis) or as a seller seeking access to his represented investors. Outline your investment criteria and join the ranks of Cris's clients who have successfully purchased a property with his advice and representation or talk with Cris about having your property presented as a seller to his pool of investors.

Contact MS Delta Ducks, Deer & Farmland Properties, Inc., a MS Licensed Real Estate Company (662) 455-6556.