Shared Deer Leases Season Hunt Program

Last Updated : 07/13/2017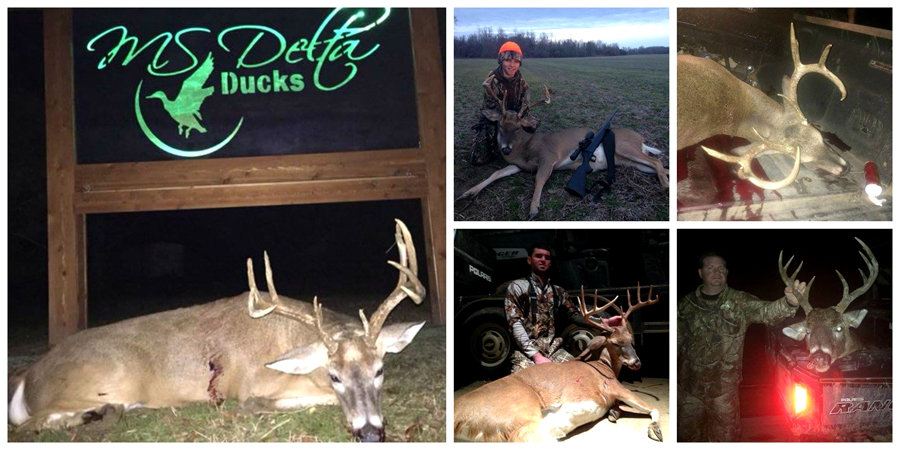 Deer hunting opportunities for the 2017 - 2018 Delta Zone White-tailed Deer Seasons (archery, gun & primitive weapons methods as allowed November 1 – January 31) at multiple stand/blind locations over food plots on thousands of acres in the Mississippi Delta. Hunts are afternoons only during archery season and mornings and afternoon for gun season.
Shared Deer Lease Season Hunt Program
Costs for a season of deer hunting opportunities is $1,500.00 per hunter;
Payable in two payments of $750.00 each: at booking, and September 30, 2017; and
Immediate family members (children & spouse) can hunt on the license (one stand per day per license) and the cumulative / total of deer harvested is restricted to one bag limit per license.


MS Delta Ducks & Deer Outfitter Staff will assign participating hunters to a stand or ground blind for scheduled hunts. Hunting will be over areas leading into planted food plots. The Delta deer hunting is located along rivers, bayous and other tree lines interspersed with agricultural fields.

Each hunter must follow the set bag limits of two antlered and three antlerless deer for the season or one antlered or antlerless deer for an afternoon hunt. We also require:
Bucks be at least an 8 point with a 15 inch spread; and weigh at least 175 lbs.;
Cull bucks may be harvested for management purposes (anything 175 lbs or more that is a 7 point or under);
You call outfitter staff for assistance if you harvest a deer;
You don't attempt shots which you are not 100% comfortable with; and
You report all kills to the staff and allow a member to meet you and take a picture of the deer for record-keeping purposes.


To book your spot or obtain additional information, call our office at 662-455-6556. You may also email us at This email address is being protected from spambots. You need JavaScript enabled to view it..